Need Help ? Call Our Sales Team
020 8889 6352
categories
Catering Disposables & Food Containers
Dental & Medical Products
Mailing List
Subscribe to receive exclusive discounts and special offers.
We Accept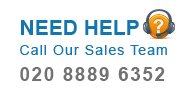 The complete Online Shop For Disposable Paper Products In London
Choose And Buy The Best Papercraft Products
Papercraft are suppliers of Catering Disposable products. Our comprehensive range includes paper cups, biodegradable cups, disposable bowls, reusable plastic plates, paper napkins, Tray paper, paper doyles, plastic cups and much more. We also stock a comprehensive range of food packing supplies such as foil food containers, plastic food containers and biodegradable containers.We are leading suppliers of branded and non branded Hygiene and Janitorial chemical supplies. We distribute paper hand towels, paper centerfeed rolls, toilet rolls, couch paper rolls, facial tissues, wet wipes for companies such as Kimberly Clark, Lotus Professional and Tork. Our range also includes dental and medical products, healthcare care products, medical supplies, cleaning chemicals and disposable protective wear.