Need Help ? Call Our Sales Team
020 8889 6352
categories
Catering Disposables & Food Packaging
Dental & Medical Products
Mailing List
Subscribe to receive exclusive discounts and special offers.
We Accept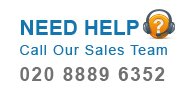 Product Stock : In Stock
PRODUCT DETAILS
Combinations Dinner Napkins - Black
All of the Combinations napkins are beautifully finished from high quality tissue and carefully bonded with a distinct emboss. Packaging and wrapping are branded throughout to ensure whether in the box or on the table the high quality is clear.
Size: 40 cm x 40 cm
Ply: 2 Ply
Pack Qty: 100 Napkins
Case Qty: 20 Packets x 100 Napkins = 2000 Napkins